Helpful dog training and animal-related resources:
American Animal Hospital Association (AAHA)
The website of the professional association of U.S. animal hospitals is full of good information, including a list of positions on controversial issues in the dog world, from raw food to ear cropping.
American Kennel Club (AKC)
Look to the AKC for information on dog breeds, puppies, dog shows, the Canine Good Citizen and S.T.A.R. Puppy programs, the AKC Animal Therapy program, and a variety of training resources.
Association of Professional Dog Trainers (APDT)
The APDT is a professional organization of dog trainers with 6,000+ members worldwide. They are a first-class source of information and education for dog trainers and anyone interested in dog training. If you are interested in becoming a dog trainer, please visit their Career Info page.
Association of Pet Dog Trainers, New Zealand (APDT NZ)
American Veterinary Society of Animal Behavior (AVSAB)
This organization of veterinarians, behaviorists, and research professionals publishes widely respected, scientifically sound positions on various dog training-related issues. On their website, you'll find position statements about puppy socialization, the theory of dominance in dog training, and how to choose a dog trainer.
Canadian Association of Professional Pet Dog Trainers (CAPPDT)
The CAPPDT is a professional organization of dog trainers with close to 400 members in Canada. Its site is a great resource for anyone wanting to find a qualified dog trainer—or interested in becoming one.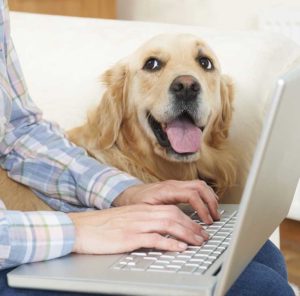 Pet Partners (Pet Partners, previously Delta Society)
One of the country's best-known therapy dog organizations, Pet Partners is a nonprofit that trains and places therapy, service, and companion animals. Anyone can be involved, either through donation or volunteering. Visit Pet Partner's site for a wealth of information about animal-assisted therapy and service animal work.
Raising Canine ( Raising Canine )
Raising Canine is dedicated to providing quality, science-based education and business services to animal professionals, so they are able to dedicate their time to enhancing the owner-animal relationship.
E-Training for Dogs ( E-Training for Dogs )
E-Training for Dogs offers cutting edge online educational webinars designed to develop canine enthusiasts and novices into skilled professionals equipped to better serve their canine clients.
The information above is provided for general reference purposes. CCPDT® is not affiliated with and does not endorse any of the organizations, products, or services listed.