Welcome to the CCPDT Media Center where we showcase news from and about CCPDT and media coverage of our certificants.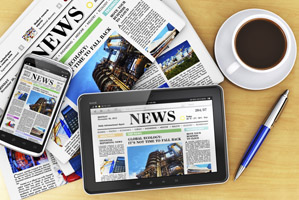 Media Inquiries
We're here to help! If you would like to speak with a member of CCPDT's executive team or a member of our certificant community, please email or call our offices at info@ccpdt.org or
(855) 362-3784. Our community of experts can provide insight into a wide variety of topics related to dog training and behavior modification.
CCPDT in the News
Watch Steve Austin, CCPDT board member, and his three special canines, Tommy, Emma and Becky, as they searched scorched land for injured but still living koalas.

By CBS News
CCPDT board member Beth Mullen shares her recommendations for breeds that thrive in smaller quarters—and the good reasons why.

By Zee Krstic, MarthaStewart.com
Most dogs could benefit from working with a trainer. We have some tips for finding someone who will work with what you and your pet need.

By Kaitlyn Wells, The New York Times
CCPDT Certificants in the News
Let us share your good news! To submit articles, webcasts, blog posts, videos, or other media sources where you have been featured*, email the link to info@ccpdt.org.
*Please note that only independent third-party publications will be listed. We do not publish or link to articles from your own blog or company newsletter.
"Certification Council of Professional Dog Trainers®", "CCPDT®", "CPDT-KA®", CPDT-KSA®", and "CBCC-KA®" are registered in the U.S. Patent and Trademark Office.